| Main | Stag beetles names | Stag beetles and culture |
Vaca-loura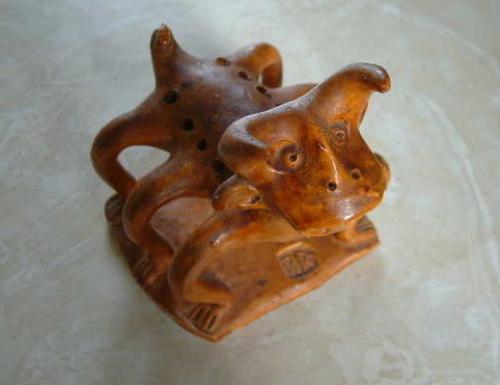 "Vaca-loura" as a tooth pick holder by Rosa Ramalho.

The potter Rosa Ramalho (1888-1977) was a naive artist from Barcelos, a town in the north of Portugal.
When she made this most certainly she was inspired either by the Barrosã or the Arouquesa cows, which are common in the region and have a nice "golden" coat.
Rosa Ramalho achieved international fame during her lifetime and was particularly admired in Japan. Nowadays her glazed ceramic primitive figures, steeped in her imaginative creativity, can be found in museums and private collections. I'm the proud owner of this one plus a goat and an hedgehog.