| Main | Stag beetles and culture | Photos |
Lucanus cervus depictus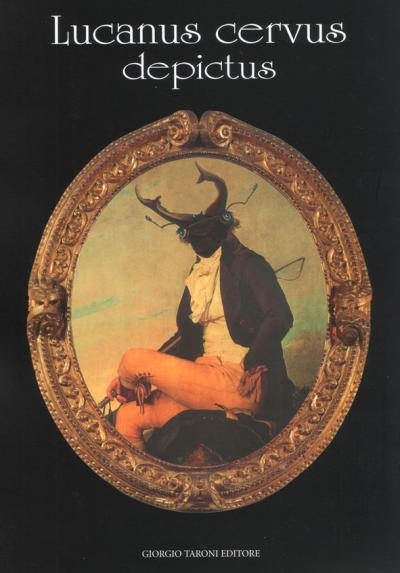 Lucanus cervus depictus by Sprecher E. and Taroni G. (2004), Edizione G. Taroni Como: 160 pp. Paperback.
This book has chapters on Mythology, the Arts, the Entomology and Decoration. It is trilingual - German, Italian, English - and in it there is an astonishing collection of superb quality illustrations all featuring stag beetles, of course; I counted 239, all carefully selected and acknowledged. It even has biographies of the famous artists who have chosen Lucanus cervus as their subject.
The first mentioned ornament dates from 4.000 B.C. and the last is a very recent golden section study of a male stag beetle; so it could not be a more impressive span - six millennia - for such a charismatic beetle. My favourite is the XVII century Giovanna Garzoni's gouache of figs with a female stag beetle.
The imposing Mr. Lucanus on the book cover is a collage made by one of the authors, Giorgio Taroni, who took a painting of Jacques-Louis David named Portrait of Pierre Sériziat (Louvre, Paris) and transformed the head of the man into one of a stag beetle!
To obtain a copy you may e-mail Eva Sprecher. She has made several contributions to this site, see here.
Reviewed by Maria Fremlin, 7 December 2004.
| Main | Stag beetles and culture | Photos |