| Main | Flying stag beetles Lucanus cervus |
Lesser stag beetles ready for take-off
The pictures shown on this page are all courtesy of Mark Wagstaff. He has two species of stag beetles in his London garden: stag and lesser stag beetles. On 5 June 2010 he was very lucky to capture on camera their take-off from a stump where both species are breeding. Mark wrote:

On a warm summer evening, I spotted a female stag beetle and a few lesser stag beetles walking up the stump of our cherry tree and when they each reached the top they then flew off, (I was reminded of a queues of aeroplanes taxiing and then taking off down a runway). And I managed to take some photos just before the beetles took flight.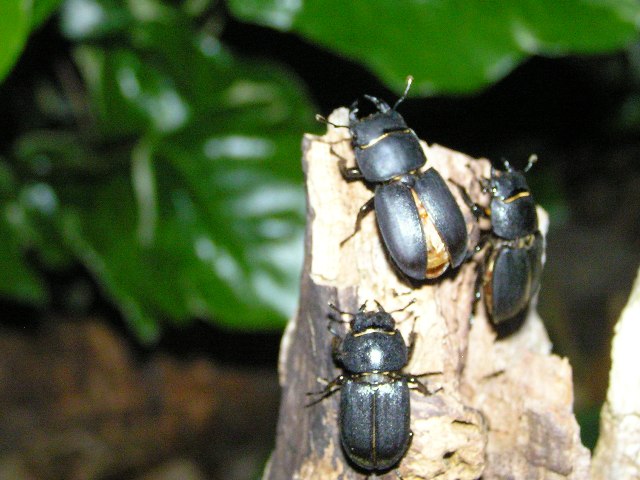 Male lesser stag beetle followed by 2 females.

Note how the male's hard wing cases are starting to lift out. For how to sex them click here.
---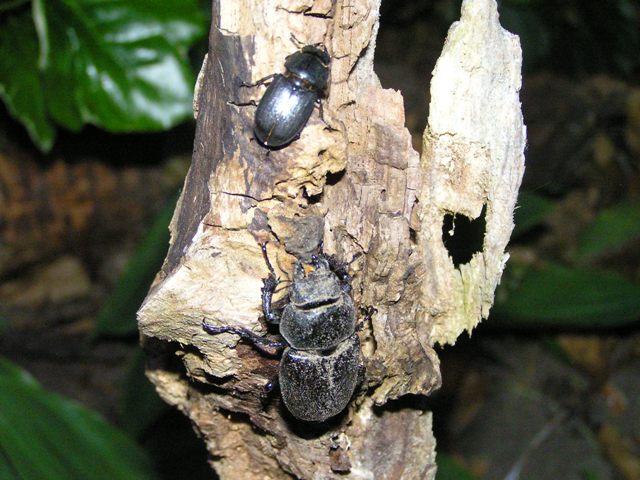 Here we have two females: a lesser stag beetle, top, being followed by a stag beetle.
---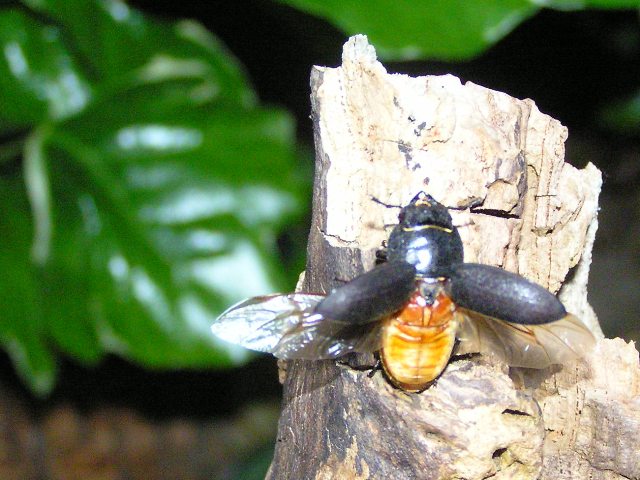 Female lesser stag beetle with the soft wings fully spread out.

Note how yellow is the colour of her abdomen.

This is a very rare shot. I have never seen lesser stag beetles in flight, let alone ready for take-off!
---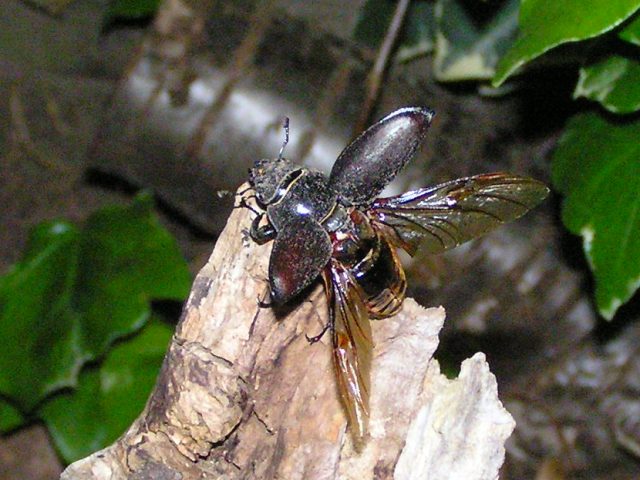 Last one out of the runway. A female stag beetle with her soft wings unfurled.
Another rare shot! For another picture click here. Compare the colour of her abdomen with the one of the female above. Easy to tell them apart when taking-off, isn't it?
---
Acknowledgements:
Warmest thanks to Mark Wagstaff for sharing his photos with the website.
Last modified: Fri Jun 8 16:49:14 BST 2012